The BI Smart Repository, a cloud-based software solution developed by Rapid Views, and today we are releasing version 3.0 which includes many new features!
In Brief : what is the BI Smart Repository?
The main objective of the BI Smart Repository is to give you a 360° view of your SAP HANA Business Intelligence deliver in one single platform.
Our Cloud based BI platform is loaded with intuitive key features such as Data Search, Data Glossary, Data Lineage, and Impact Analysis to understand and browse through your metadata and reports…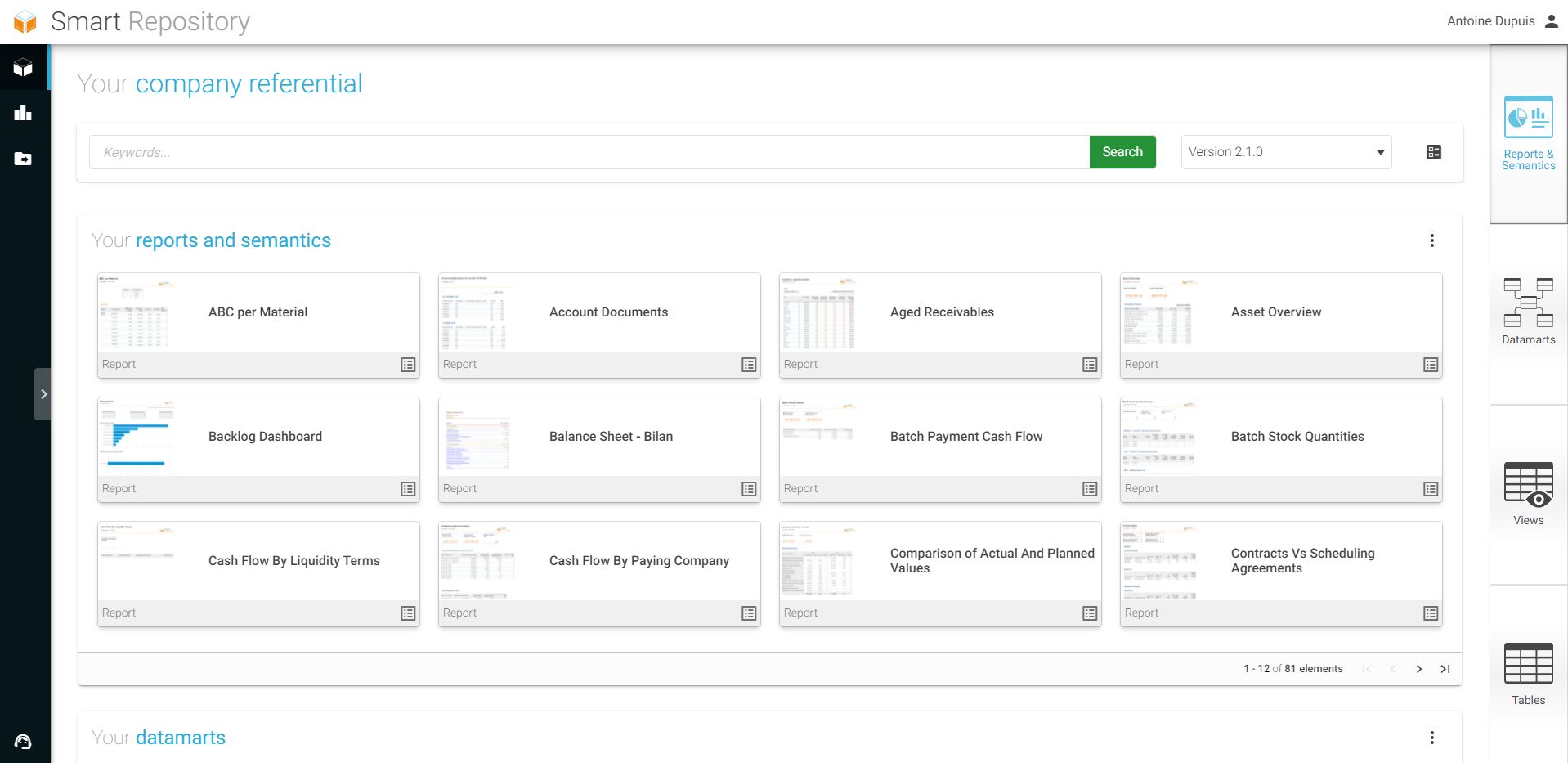 BI Smart Repository Interface
Subscribe to the Rapid Views Newsletter !
Stay up to date with our latest blog posts, upcoming webinars and news!
The BI Smart Repository allows you to highlight all your developments and BI reports in a single interface.
The "Custom Integrator" widget allows you to import all your content (HANA developments, reports, etc.) in just a few clicks.

Version 3.0 allows you to import new formats:
Reports and Web Intelligence Universes
Tableau Software reports
CDS Views (Query and Cube)
HANA Cloud
The new connectors in version 3.0

The new features of version 3.0
Version 3.0 of the BI Smart Repository also brings additional features.
The platform supports the semantic layer of your repository (BusinessObjects universe, HANA semantic layer), as well as complex HANA datamarts.
Data Lineage is now more advanced, initially present only at the column level, you can now perform a lineage at the object level, allowing you to obtain a synthetic view of your repository.
Moreover, it is now possible to add functional explanations on each object.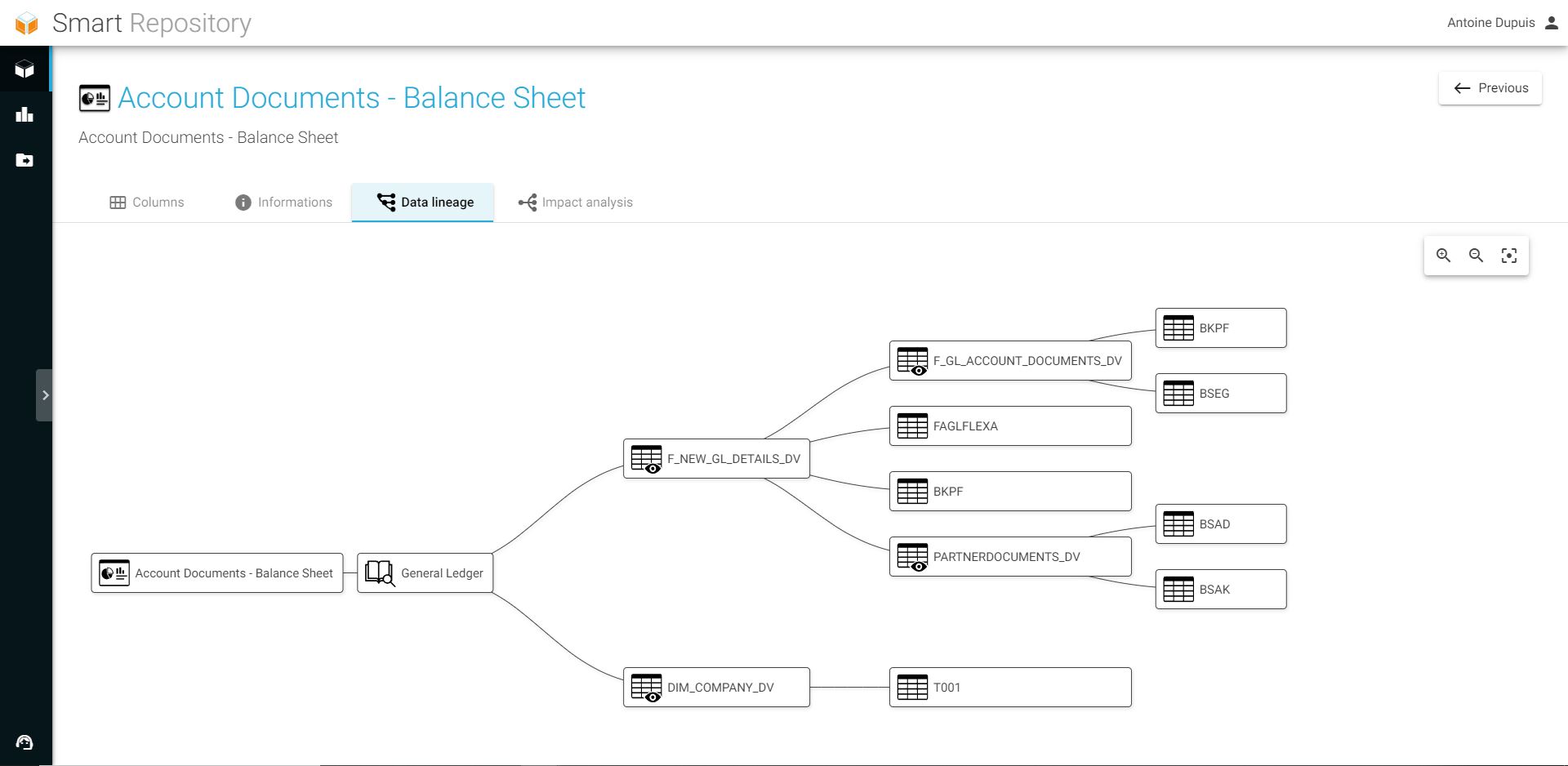 Example of data lineage on the BI Smart Repository
The latest version of the BI Smart Repository prime objective is to improve the user experience by offering a new presentation of the data.
A new management of repositories and their administration has also been implemented.
Finally, many optimizations at the technical level allow a significant improvement in performance.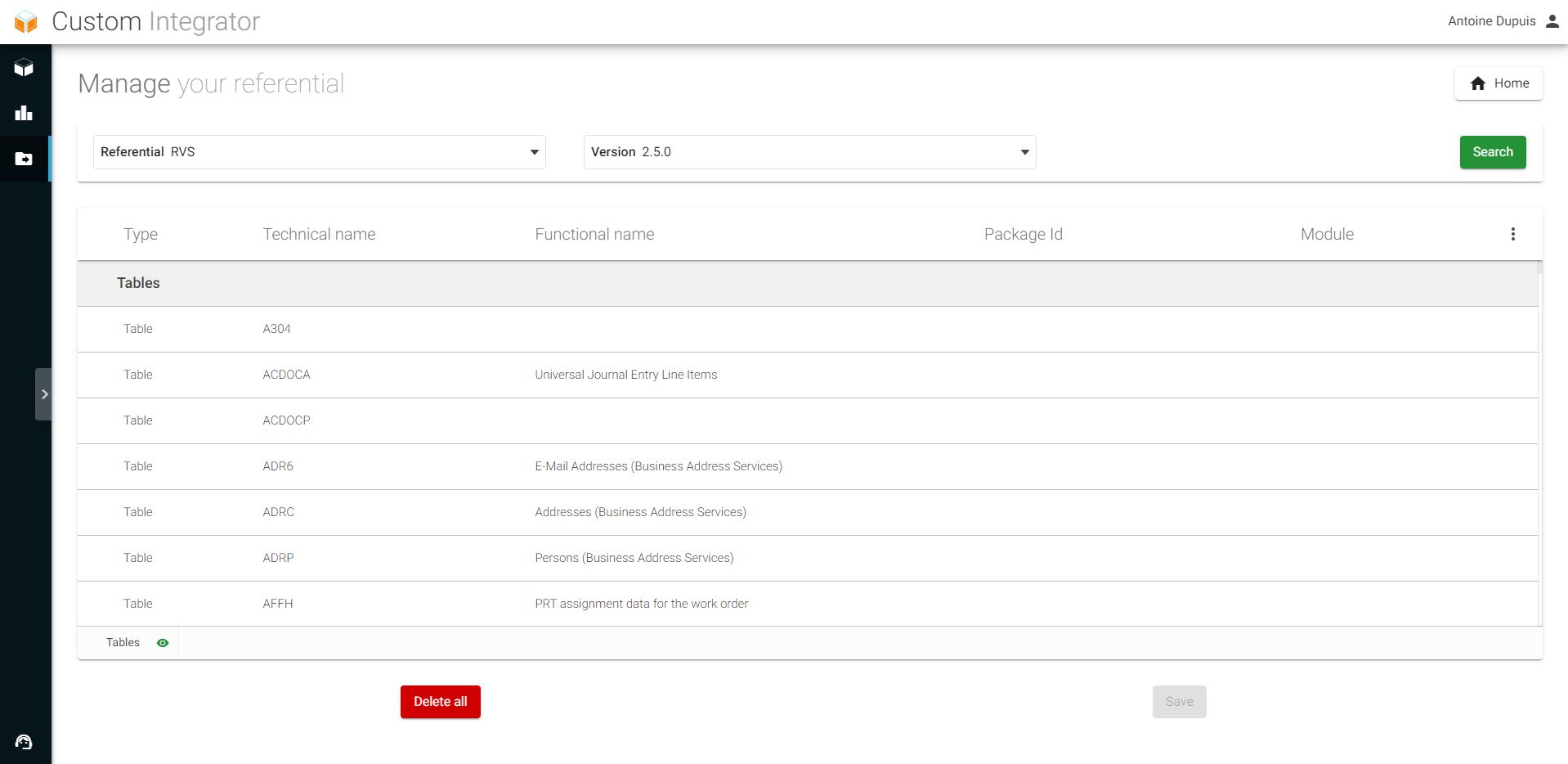 Managing repositories and their administration in the BI Smart Repository

Many other developments are underway to optimize and enhance your experience, including the addition of Microsoft Power BI, SAP Analytics Cloud and SAP Data Warehouse Cloud connectors.